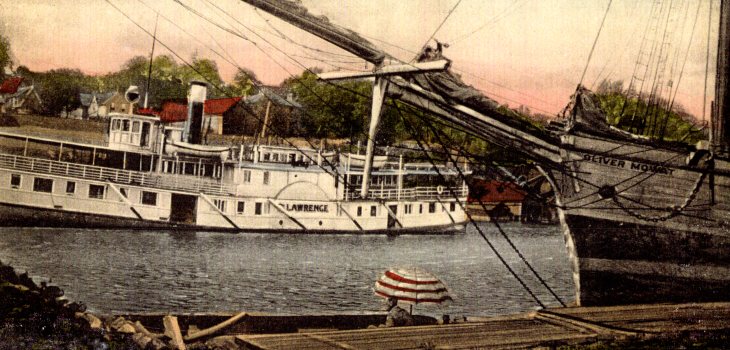 May 19, 2023
Cover Photo: Painting of the OLIVER MOWAT docked in Mill Haven, Ontario
The morning of July 16, 1873 dawned bright and clear over the Mill Haven Shipyards as the passenger steamers began arriving from nearby Kingston, Ontario bearing the guests for the day's historic launch.
The excitement of the crowd of over three thousand grew as Sir Oliver Mowat took to the stage to witness the christening of the three-masted schooner named after himself.
Along the wooden slides, the shipwrights were proudly standing at attention to watch their crowning achievement glide down into her element. They had put their heart and soul into her design since she was the first ship to be built at this new shipyard and would represent the finest of the era of wind and sail. The crew of the OLIVER MOWAT cheered as Miss Helen Fraser broke the traditional wine bottle across her bow marking the start of her journey into history.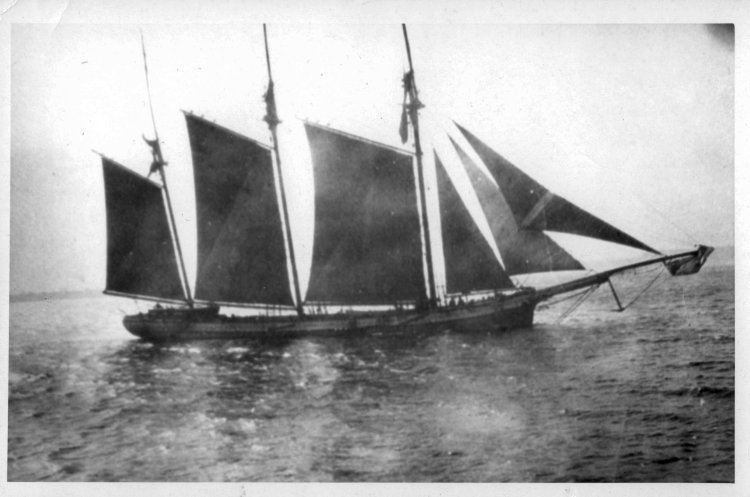 Schooners were the workhorses of the age transporting everything from raw materials to finished goods between centers of commerce around the Great Lakes. Maritime heritage played a key role in Canada's development but is often overlooked in the history books.
One of the goals of The Royal Canadian Geographical Society is to help Canadians better understand their country and its place in the world. The RCGS has funded this expedition to descend into the frozen depths of Lake Ontario and explore the time capsule of history hidden beneath the waves!